About
Surview is an online service for survey creation, sending to relevant respondents, and analysis of the collected responses.
MORE THAN 18 TYPES OF QUESTIONS
Widely used survey type questions; including Yes/No questions, multiple-choice questions, rating scales and more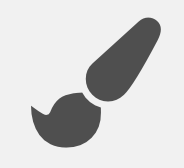 CUSTOM LOGO & BRANDING OPTIONS
Maintain branding of your business by including your logo, colors, fonts, and other branding options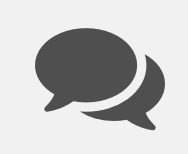 COLLECT RESPONSES IN MANY WAYS
For the convenience of your respondents, send your survey via email, via an embedded link on your website or social media post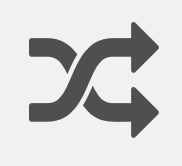 PAGE & QUESTION SKIP LOGIC
Make your survey manageable for yourself and easy-to-respond for your respondents by page and question skip logic
Services:
CREATE AND SEND SURVEY WITH EASE
A simple poll? In-depth market research? We've got you covered. Create any type of survey—from simple to sophisticated—with our powerful and easy-to-use survey builder.
20+ Question Types
Available in English and Arabic
Choose from the Question Bank or write your own questions
Custom logo & branding
Page & Question Skip Logic
Mobile app for iOS and Android
Surveys you can send out via mobile, web, social media
Collect responses via mobile/tablet devices
Collaboration features to help you create, edit, and analyze surveys as a team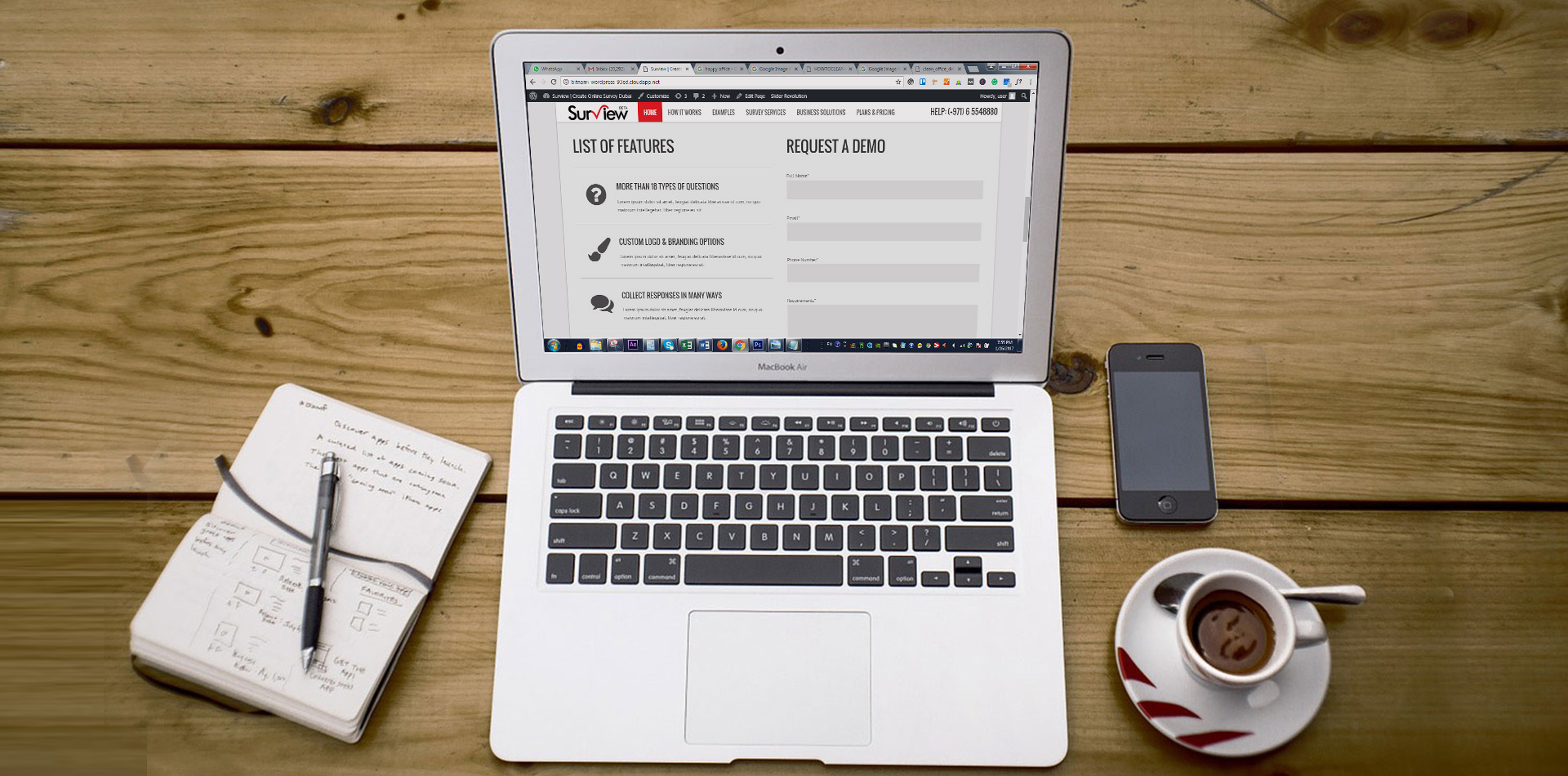 BUY A TARGETED AUDIENCE
With Surview Audience, you can define your target audience, launch your project, and get your answers within days.
Hundreds of respondents as per your requirements
Hundreds of industries to choose from
Hundreds of demographic attributes to choose from
Variety of time schedules to engage the audience
Meaningful results at an affordable price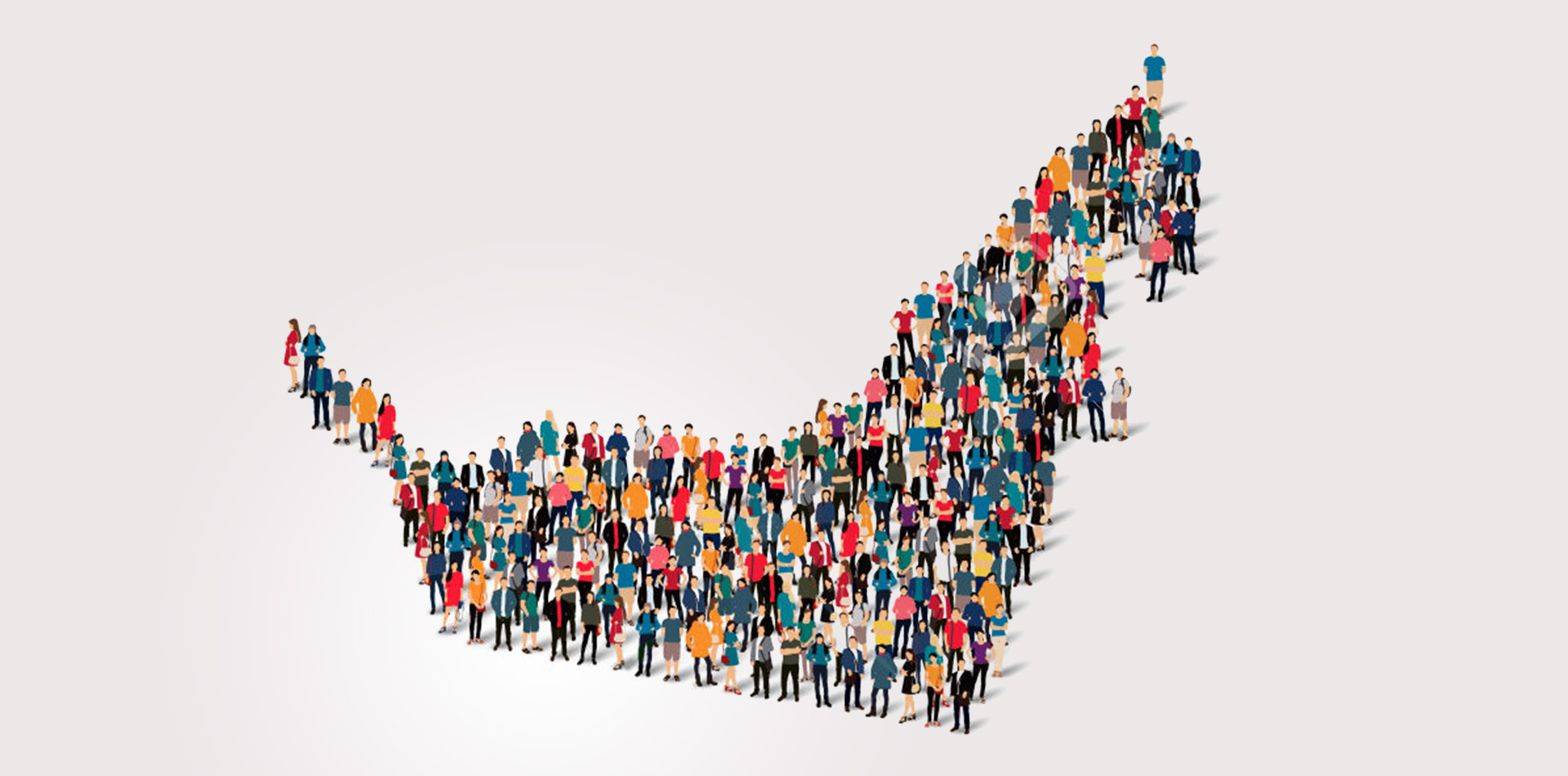 TABLET/IPAD BASED SOLUTION
Give more freedom and access to people who matter most to you. Mount a Surview tablet/ iPad at a convenient place where respondents can share their opinions and suggestions.
Collect responses on the go
Allow visitors of your special events to share their opinions
Place the tablet/iPad at the reception of your office, clinic, restaurant, workshop, etc.
Monitor responses from anywhere on a laptop, PC, or smartphone.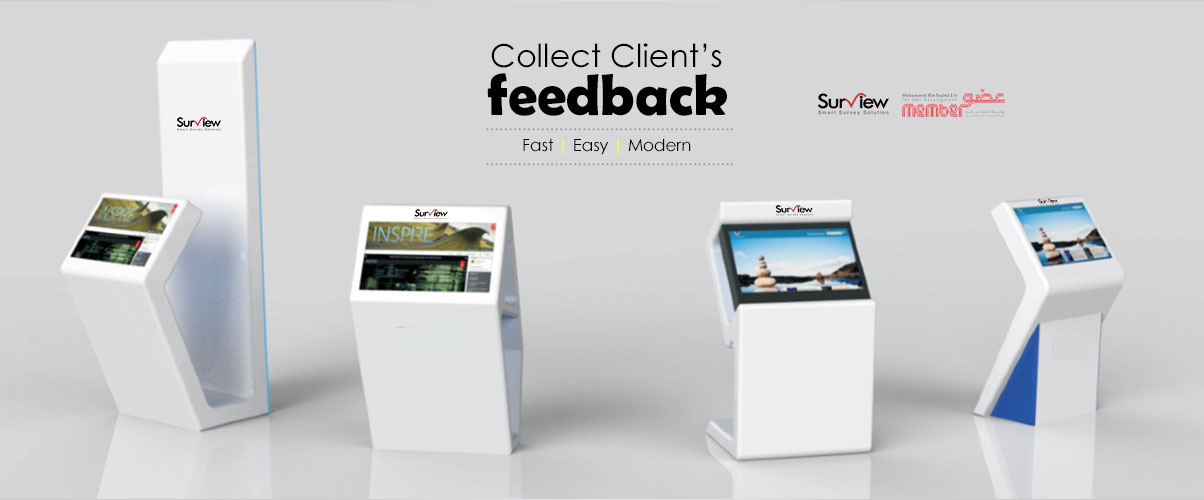 [us_separator]
[us_contacts address="Damas Tower – Office 703 – Al Maktoum Road Dubai, United Arab Emirates P.O. Box 88574″ phone="+971 4 333 0322 | +971 55 558 6803″ fax="https://surview.ae/" email="info@surview.ae"][us_separator]
[us_gmaps marker_address="Damas Tower – Office 703 – Al Maktoum Rd – Dubai United Arab Emirates P.O. Box 88574″ marker_text="JTNDaDYlM0VIZXklMkMlMjB3ZSUyMGFyZSUyMGhlcmUlMjElM0MlMkZoNiUzRSUzQ3AlM0VXZSUyMHdpbGwlMjBiZSUyMGdsYWQlMjB0byUyMHNlZSUyMHlvdSUyMGluJTIwb3VyJTIwb2ZmaWNlLiUzQyUyRnAlM0U=" show_infowindow="1″ markers="%5B%7B%22marker_size%22%3A%2230%22%7D%5D"]